Not-for-profit lender, Enterprise Answers reflect on the unique challenges and achievements of 2020 for businesses in the North West.
During a year which has brought about so many uncertainties and difficulties, it was important for us to recognise and celebrate the achievements and successes we have been a part of, no matter how big or small.
The ethos behind our organisation has always been about enabling businesses to realise & unleash their potential through appropriate finance. Much of the support we provided to businesses in 2020 was about enabling businesses to temporarily protect and safeguard through appropriate finance, in order to allow those businesses to survive and flourish long-term.
No-one could have predicted the way in which 2020 was to unfold at the start of the year. The news reports of a virus outbreak in China bore little impact until case numbers in the UK began to grow and the FTSE 100 fell. Businesses began to worry and seek advice for a situation that they had never experienced before.
Once the chancellor announced the Government's intention on 16th March to make £330bn available to businesses affected by the virus in loan guarantees, many businesses began to plan for a crisis with many unknowns.
We were approached by the British Business Bank to become an accredited lending partner to a new scheme, the Coronavirus Business Interruption Loan Scheme (CBILS) which would launch on 23rd March.
As Cumbria's only accredited delivery partner, we anticipated a rush of enquiries from businesses. We quickly set up a system to handle all the enquiries, knowing what a worrying time it was for business owners. By the time the first lockdown was announced on 23rd March, trading conditions and the marketplace changed dramatically. The phone began to ring and emails pinged in.
Every trading business suddenly found themselves having to respond and take swift action to the changing situation. Every company with employees had to make decisions based on the limited knowledge and guidance available, whether it be to stop trading and furlough their staff or to change their business processes to enable staff to work from home or to source and introduce new PPE to continue to work safely.
Just as for everyone else, our team had to review our working situation and we quickly re-organised our infrastructure to allow home working. We are fortunate to have a small but hard-working team that are used to working closely together and can be totally flexible and adaptable, which stood us in good stead for the months ahead.
On 21st April, The Toy Shop in Cockermouth became our first business to receive a funding boost through the CBILS scheme. The husband and wife owners, Jonty and Fiona Chippendale, took the decision to close the shop but realised that without a cash injection, they wouldn't be able to buy stock and recommence trading on the other side of the pandemic. When we were approached by Jonty, we knew it was a business we wanted to work with. In the end it took just 4 working days from picking up the application, to assess it, approve it and deposit the funds in their business bank account.
Another business that we were able to assist through the CBILS scheme was third generation cheesemakers, Mrs Kirkhams. The business saw a 75% cut in their trade overnight after lockdown, but with the farm's outgoings to cover the owners knew they needed financial help to see them through. Once the loan had been approved, the business had breathing space to allow them to pivot and begin to sell direct to customers.
Lancashire-based manufacturer Darwen Terracotta approached us shortly after lockdown. The owners were eager to find a way to safeguard the business with its 120 years of heritage and specialist skilled workforce. They had put two thirds of their staff on furlough and worked out what amount they would need to assist their cash flow, based on a worst-case scenario. Having the money in the bank ultimately allowed them to keep their production going and their workforce employed.
We were delighted to learn of a recent success from a business that we supported prior to the pandemic. The historic Lancaster inn, Plau has been granted Grade II listed status by Historic England, a real accolade to the whole team involved in the project! The premises was bought by the current owners, Jeremy and Rebecca Rowlands in 2014 and they set about transforming the building into a pub. In 2017 we provided finance for the renovation and it successfully opened as a destination venue in 2019.
Another highlight of the year for us was being a part of the very first North West Family Business Awards, held under the wings of Concorde at Manchester Airport in early March. We are passionate about family businesses and being involved with the event allows us to further support the sector. This year we sponsored the People's Choice award for Lancashire and it was a privilege to see so many super family businesses enter and of course the ultimate winners, Pendle Doors Ltd be crowned. What a super celebration of family business success the event was!
Overall, despite the obvious challenges and difficulties that 2020 brought, we have been pleased to be able to continue making a positive difference to businesses within Cumbria, North Lancashire and the Yorkshire Dales.
As an independent, not-for-profit lender, our interests have always differed from those of the banks. What is important to us is to support businesses where appropriate lending can create value and a positive impact, whether that be through providing benefits to the wider community, safeguarding jobs or preserving rich heritage.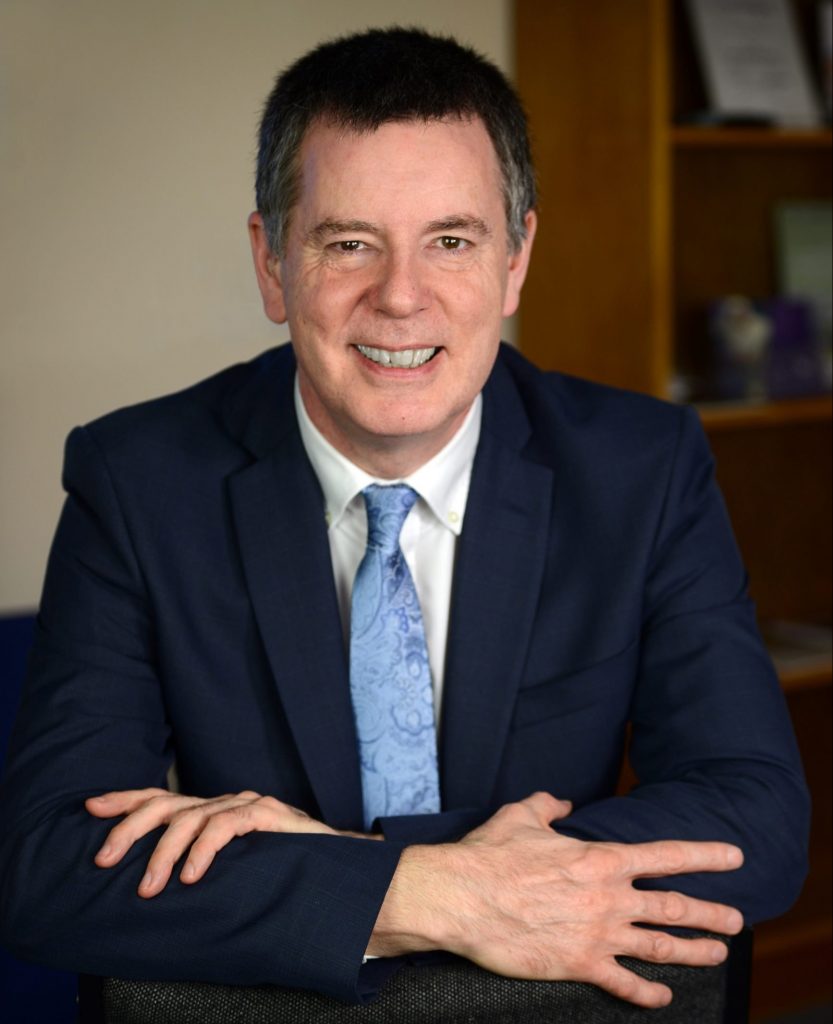 In 2021 we aim to continue to support businesses in this way, with not only a strong lending capacity but also with our knowledge and expertise and a team that offers a relationship-based service for businesses long-term.
Our message to businesses for 2021 is to try to remain upbeat and positive, to continue with your business plans where possible and to look ahead to the future in the knowledge that government support will be available. Finally, we would like to take the opportunity to send everyone our very best wishes for the year ahead.