Glasses were raised earlier this month when Plau, a historic family-owned pub in Preston won the 'Conversion Award' at CAMRA's prestigious Pub Design Awards.
The awards, which were celebrated in a virtual pub on 7th May, are held annually in conjunction with Historic England and celebrate exceptional pubs across the country that have undergone conversion or conservation work, or are newly built.
Plau was bought in 2014 by husband and wife team, Jeremy and Rebecca Rowlands after they took an interest in the fascinating history behind the premises. Built in 1668 as a butcher's shop, Plau was first converted into a pub in 1795. However, it was closed in 1913 and would have to wait a further 105 years to be restored and reopened as a pub once more by the duo, with support and financial backing from regional independent lender, Enterprise Answers.
Jeremy Rowlands, owner of Plau said, "We had this romantic notion of a place lost in history and set out plans for its renovation, which quickly escalated into a much bigger project.
"We ended up purchasing a second part of the building, within which we uncovered an 18th century subterranean gin distillery, that has now become our vaulted cellar bar. We also found a 40ft medieval well in the cellar that housed pieces of pottery and historic bottles, which we've collated into a display cabinet of curiosities inside Plau".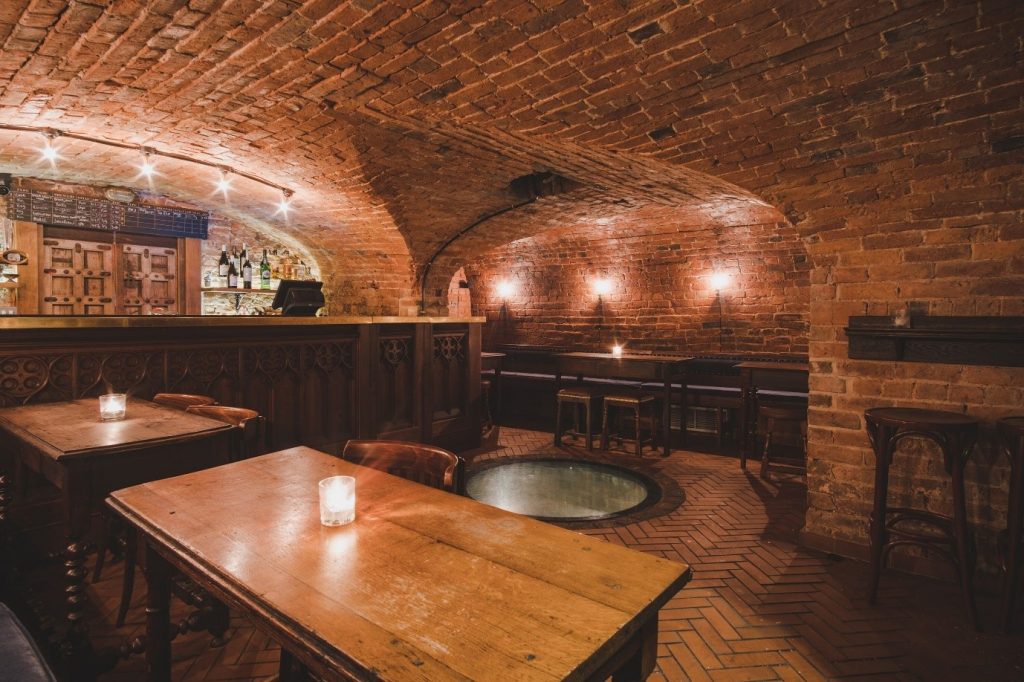 Their visionary renovation to bring to reality the four-storey gin and beer house required substantial funds but the couple were unable to obtain finance from their bank. Undeterred, they discussed the matter with their broker who recommended Enterprise Answers.
Grahame Latus, Chief Executive of Enterprise Answers said, "Jeremy and Rebecca approached us in 2017 seeking finance for their renovation project. Looking at their good track record with similar establishments in the area, it didn't take us long to realise that they had the creativity and potential to unleash a new cultural venue in Preston.
"We invested a six figure sum over eighteen months, allowing their expanding renovation work to be completed. From when we first visited the site, it was a fascinating project to watch.
"It was a challenging project due to the historical nature of the building, but the finished result has certainly been worth the wait. It's easy to discard the past sometimes, but the entrepreneurialism of Jeremy and Rebecca shone through in their creative vision to bring history tastefully to the fore at Plau."
Jeremy commented, "Tony, Louise and Grahame at Enterprise Answers were so supportive right from the start. We found their hands-on approach refreshing and it was important to us that they were genuinely interested and enthusiastic about our project".
Grahame added, "We have derived a lot of pleasure from investing in Jeremy and Rebecca's project at Plau and we are delighted that their hard work has been recognised with the CAMRA award".
Speaking about their Pub Design Awards win, Jeremy said "A member of CAMRA had become aware of our project and we were put forward for the Conversion Award. We submitted the application in summer last year and were blown away when we were announced as the winner".
Andrew Davidson, Chair of CAMRA's Pub Design Awards judging panel said "Jeremy Rowlands and their designers, Loe Design have turned a disused and run-down building into a highly attractive pub, its refurbishment informed both by the known history of the building and by features uncovered during the work. Everything has been done with great care and with quality materials. The result is striking – a traditional pub re-imagined for the 21st century!"
To find out more about Plau visit www.plau.co.uk